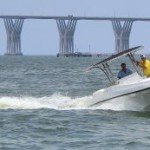 Smith Mountain Lake has more activities and news worth knowing than do many communities, and it can be frustrating to miss out on information that might have been helpful to you.
I hate finding out valuable information after it is too late for me to use it, so I try to do regular posts on what might be of value to you. (I included the first one because I have had several folks ask where they could find a hospital bed, wheelchair, etc.)
Medi Home Care! Moneta – Let us help with your home medical equipment needs. Services include Ambulatory Aids, Diabetic Supplies, Diabetic Shoes, Bathroom Aids, Seat Lift chairs, Power Wheelchairs & Scooters. Respiratory equipment, including oxygen therapy, Nebulizers, Cpap & BiPap devices to treat Sleep Apnea. Home Health & Hospice available.
New and here at last! "The Hales Ford $1 Store"where every item is $1 everyday! Open 7 days a week and yes all items are only $1! Conveniently located on 122 near the new Bojangle's in the Hales Ford General Store building. Come and see what one dollar will buy!
SeaTow SML
Grand Opening Special:
$20.00 off all new Memberships (not valid with any other offer) through August 5, 2009. (Your ticket to unlimited free assistance) Call for more info. at 540-719-5555.
LET ME DRAW YOUR CUSTOMERS! Caricature Entertainment by Kyle Edgell will make any event more fun! www.kyleedgell.com.
Penhook Boat Dock summer specials:
-all Department of Game & Inland Fisheries 2009 Virginia Wildlife Calendars
featuring wonderful wildlife photos for ½ price.
-a select group of fishing tackle also 50-75% off.
Take a break from the heat and stop in for an ice cream while you shop.
Call 540-576-2868.