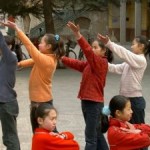 There are a lot of great activities for the kids that go on around Smith Mountain Lake, and a pretty good variety for the adults as well. But when you can take the whole family together and there is something fun for everyone, that is unique.
Even better still if the event is FREE like the latest Halesford Baptist Church entertainment. Take the entire family out for a wonderful evening at Bridgewater Plaza every Tuesday from now till August 17th at 7:00 p.m.
The kids will enjoy the free face painting, small prizes, and fun food. Here is an overview of the upcoming fun: On July 27th you can watch Mark Fuller perform tricks and illusions. On August 3rd Ziggy the Clown will come to entertain. On August 10th you can enjoy the talented Radford Baptist Praise Band, Choi,r, and Dance Team. And finally on August 17th come to see Christian Comedian, Barry McGee.
Free Download
The Definitive Guide To Smith Mountain Lake Real Estate
Everything you need to know about buying or selling property at Smith Mountain Lake.