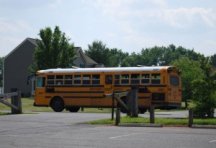 It seems impossible that it is almost Back To School Season again at Smith Mountain Lake. But sure enough, August is upon us and it won't be long before another school year begins. One thing you don't want to miss out on is your 3-day window of opportunity to buy certain school supplies and clothing with no added tax…the Tax-Free School Supply Weekend!
Today and tomorrow and Sunday you can purchase "school supply" items that are commonly used by a student in a course of study (this may not include computers and computer-related things depending on where you shop) tax-free!
"Clothing" means any type of apparel and typical footwear intended for daily use. It does not include equipment/shoes that are for athletics and not for everyday wear.
The holiday began at 12:01 a.m. today, Aug. 2, and ends at midnight on Sunday, Aug. 4. All school supply items included in the tax-free list must be $20 or less and clothing-related items must be $100 or less per item.