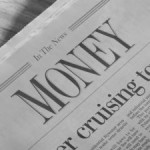 If you need professional, local help to get your income taxes prepared this year, there are several companies that offer their services in the Smith Mountain Lake area. Remember to do your homework and call for prices and other details in order to determine which service is right for you.
FABER CPA FIRM, LLC  looks forward to preparing your 2009 income tax returns.  Now is your opportunity to get your financial documents organized so that you don't pay too much to Uncle Sam. We focus on your financial life, not just your taxes.  To see what we can do for you please visit  www.LAKECPA.com.
TAP, Total Action Against Poverty is offering free tax help from well-trained, volunteer tax professionals. TAP officials say if residents earned less than $49,000 in 2009, they may qualify for the Earned Income Tax Credit. TAP does not do any itemizing or any pensions, only basic 1040 or 1040ez. They do offer direct deposit of your refund if that's what you'd like which will allow you to receive your refund in 7-10 days. You will need to contact TAP to make an appointment. The number to call in Roanoke is 540-345-6781 extension 4405.
Kembel Tax Service provides sound tax advice and services to thousands of people throughout Southwest Virginia including Roanoke, Smith Mountain Lake and Lynchburg. David Kembel, owner of Kembel Tax Service, offers professional service at a reasonable price. Phone (540) 343-4006 or email at info@KembelTax.com.
Complete Small Business Solutions with Robert Barnes, CPA brings 25 years of experience to small business owners including tax services to Roanoke, Lynchburg, Smith Mountain Lake, Rocky Mount and Bedford. Phone: (540) 777-1314
Fax: (540) 777-1318 or visit www.rbarnescpa.com.
If any of our readers are aware of good tax preparers we have not mentioned, please leave us a comment.