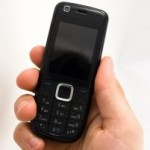 Do you own a business at Smith Mountain Lake? Or perhaps you work at home and your phone rings off the hook keeping you distracted. Or maybe your ministry gets more phone calls than you can keep someone on call for. For many scenarios such as those mentioned above, The Answer Network could be the solution.
The Answer Network can service your callers 24 hours a day, 7 days a week, 365 days a year, or answer your calls only at times you specify. They even guarantee that their operators will offer the same level of customer service that you expect from your staff.
What are the advantages of having a phone answering service? Knowing someone is providing customer support while you do what you are most gifted at, will give you great peace of mind as well as allow your staff to focus on other tasks.
The Answer Net  is very likely SW Virginia's largest telephone call center and answering service. They believe their popularity is due to their high quality of service. So if you need phone help, check them out at http://www.theanswernet.com/.