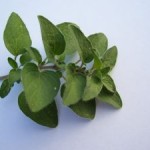 I know that many of our readers at Smith Mountain Lake like to know about natural remedies that work. I know I am always interested in avoiding chemicals and their side effects whenever possible. From what I have heard and read, oregano may be one of those herbs that aid in the treatment of certain health conditions effectively.
Recently I heard several people mention how they had gotten something at their health food store which cured their sinus problems. With some investigation, I found that the herb under discussion was oregano oil capsules. It did not take long from there to discover that oregano has a long list of purported healing properties.
Here is a partial list of the qualities you can find listed in various places for oregano oil as a supplement: anti-infectious, anti-bacterial, anti-fungal, and anti-viral. They say it can kill parasites, and cure sinus and respiratory problems, digestive problems, and candida.
Some folks use it for these external conditions as well: toothache, ringworm, athlete's foot, psoriasis/eczema, warts, and rashes.
I will not go into the research here but you can find a good deal in the way of clinical studies if you read the literature of one of the original companies to market oregano oil, North American Herb and Spice.
I have personally used this herb successfully for several health issues and found it to be incredibly beneficial. It might be worth some consideration as far as an addition to any medicine chest.