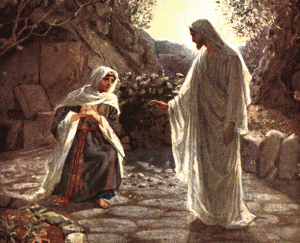 According to Citizenlink, Focus on the Family President Jim Daly said husband-and-wife team Mark Burnette and Roma Downey (Touched By An Angel), have a fervent desire to tell people about Jesus. Burnett and Downey are executive producers of The Bible Mini-Series, which will premiere Sunday, March 3rd on HISTORY (History Channel). The episodes will bring to life the stories of the Bible from Genesis through Revelation. The series will show each of 5 Sundays (beginning the 3rd) for two hours before it concludes on March 31, Easter.
Jim Daly served as one of the show's script consultants. He said the series may "serve as a spark to rekindle or kindle" the faith of viewers who may have strayed from Scripture. "(That) should be a great source of excitement for all of us."
Mark and Roma agree. "The Bible Mini-Series will encourage audiences around the world to open or reopen their Bibles to understand and enjoy these stories," the couple wrote in an article, "Why Public Schools Should Teach the Bible," published Friday in The Wall Street Journal."
To read the rest of the interview click HERE.