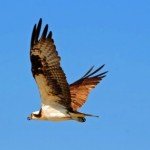 We enjoy a plethora of beautiful birds on and around the beautiful Smith Mountain Lake, Va. Many folks have asked us about the types of birds found in Virginia and what they might expect to see if they came for a visit.
Our family feeds the birds and loves to watch them, particularly in the winter when the food we provide brings a wide variety of winged beauty to our feeders. However, we are not devoted bird watchers and lack a lot of the knowledge an experienced birder might have. Thankfully in our modern world, it is not difficult to research information on Birding and Wildlife in this area. The list of birds and other feathered friends is an interesting one!
This is not a complete list of birds for this area, but surprisingly interesting nonetheless. Just a few of those birds documented as having been seen out and about around the lake are Red-bellied woodpeckers, terns, great blue herons, eastern kingbirds, chipping sparrows, eastern bluebirds, song sparrows, eastern meadowlark, northern flicker, cardinal, pileated woodpecker, and the eastern wood-pewee.
Also found here are double-crested cormorants, eastern phoebe, wild turkey (less common than 20 yrs. ago), downy woodpecker, the common loon, horned grebes, ring-billed gulls, and many more.
We are even listed as one of the top 10 areas in the south for bird-watching tours, specifically due to the graceful osprey living at Smith Mountain Lake. SML is also listed as one of the top 5 places in Virginia for bird and wildlife watching. Have some fun this summer identifying and watching some of these fantastic birds for yourself.
Free Download
The Definitive Guide To Smith Mountain Lake Real Estate
Everything you need to know about buying or selling property at Smith Mountain Lake.