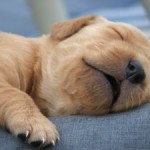 One of the things we often take for granted is a good nights sleep. We don't think too much about the importance of sleep until we start to lose it. I don't know the statistics for the number of people at Smith Mountain that suffer from insomnia, but I would venture to guess we have many afflicted friends and neighbors.
Some people have had insomnia for so long they seem to have grown used to it. Others continually suffer from side effects of fatigue, lowered immune system, impaired mood, etc. Many of us are unaware of the potential damage to our health as a result of lack of sleep. Here are just a few of the accumulative dangers of insomnia:
– ulcers
– constipation
– heart disease
– poor immune function
– impaired memory
– increased stress
– increased risk of diabetes
– increased risk of tumor growth
– foggy thinking
– decreased problem solving ability
– more rapid aging
Some research done has indicated that people with chronic insomnia triple their risk of dying from any weakness their body may be prone to.
Although you cannot regain the sleep you have already lost, there are numerous things you can do to stop the cycle of insomnia. Since each of us has a different chemical make-up, what works for one may not work for the other. Check back next time for ideas on improving your sleep.