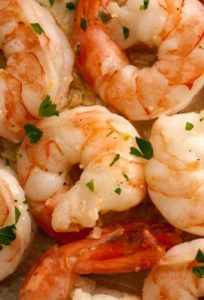 The other evening, while winding up a busy day of commerce on Smith Mountain Lake, and with the sun making its' final view, I decided to head for one of the Lake's best restaurants for restoring the soul as well as the stomach. My point of arrival was The Pointe Restaurant at ever popular Mariner's Landing Community off Hwy. 626.
As I was lead to a window-side table, I felt welcomed by the elegant surroundings, both contemporary and comfortable. While the wait staff was attending my needs, I took time to gather my thoughts of the day while gazing out on the last vestiges of light reflecting on Smith Mountain. I turned my attention to the extensive menu sitting in front of me. So many diverse choices! Black Angus beef selections, Red Snapper, Salmon, Veal Osso Buco and many others. I settled on a marinated and grilled combination of jumbo shrimp and salmon fillet with a mango salsa.
Perhaps it was a combination of the delicious meal and watching our "Jewel of the Blue Ridge" wind down just outside the restaurant window, but I left with a great satisfaction both body and mind. If you're ever in the Smith Mountain Lake area, stop by The Pointe Restaurant at Mariner's Landing… you won't regret it.
Update: The Pointe Restaurant is no longer in business but check out Heath's Waterfront Grill at Mariner's Landing.

Free Download
The Definitive Guide To Smith Mountain Lake Real Estate
Everything you need to know about buying or selling property at Smith Mountain Lake.