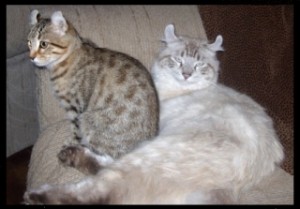 This post is for our fellow cat lovers who own real estate at Smith Mountain Lake. Our cats are like family to those of us who appreciate the feline species. Because we love them for their grace and agility, intelligence, charm, and beauty, we endure the occasional odor and unpleasant chore of the litter box. Follow these tips for Selling Your Home at SML If You Are a Cat Owner.
But what do you do about the litter box when you are selling a prime piece of real estate at the lake? You will no doubt have people coming to look at your home who may not appreciate the many clever locations where you have stationed your litter boxes. And even if your potential buyers like cats you want their first impressions to be of good smells, sights, and sounds.
Never fear says Joanne Kane, cat owner, and real estate advisor, there are ways to hide the litter box. Ms. Kane and several others give practical and creative ideas for dealing with the litter box, whether you are selling your home or not. You can read some of their ideas in this article in the New York Times.
And if you don't get all the help you need from that you can also look into some newfangled models of litter boxes. It is amazing what they come up with. I don't know if our cats would be more likely to think these new litter boxes were fun or scary. But at any rate, if you are a cat owner preparing to sell your house, don't despair. There is hope!
Free Download
The Definitive Guide To Smith Mountain Lake Real Estate
Everything you need to know about buying or selling property at Smith Mountain Lake.