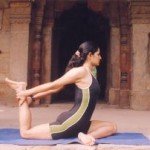 The health of those you love at Smith Mountain Lake may possibly be improved by a service or health care opportunity offered by nearby groups and businesses. Have you ever considered trying yoga? Classes are now available. Do you have a family member with Alzheimers? There is help and support in the area.
Generation Solutions, At Home Senior Care Company, is now serving the Smith Mountain Lake area. They provide quality care, (home health care, private duty services, medical equipment/supplies) in the privacy and comfort of your own home. Call Sheila Andrews at 434.841.0073 to discuss their services. www.GenerationSolutions.net.
SMLRV will host a 4 part series of Alzheimer's education seminars every Tuesday night in September from 6 pm-7 pm. Q&A time will follow and refreshments will be served. Please call 540-719-1300 by noon on Monday of each week to reserve your seat. They look forward to having you visit!
Confused about the new Health Care Reform Act and how it will affect you? Call BMS Consulting, 540-721-4045, to get the latest update. Or stop by our office at 13245 Booker T Washington Hwy, Westlake. We offer free competitive quotes for your health care, dental, disability, and retirement plan needs.
The Centre at VitaZen now offers yoga classes 6 days per week. Try our newest classes on Monday, Wednesday, & Friday at 9:00 am. The Centre at VitaZen is located at 12787 Booker T Washington Hwy. (rear entrance). For more info call 721-9365 or go to www.thecentreatvitazen.com/.

Free Download
The Definitive Guide To Smith Mountain Lake Real Estate
Everything you need to know about buying or selling property at Smith Mountain Lake.