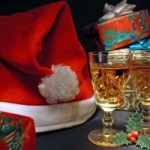 I guess that over the next week and a half, many of the folks at Smith Mountain Lake will be doing a lot of last-minute Christmas shopping. The deals are good, the weather crisp and motivating, and there are always those few people who are hard to shop for. If you are anything like the rest of us you have one or two loved ones that are hard to buy for. Perhaps they are eccentric. Maybe they have everything already. Whatever the reason, it can be tough to find just that right gift. Well, we think that the list below will solve that problem. From limousine rides to opera tickets, the list below contains a host of fabulous ideas for unique and last-minute Christmas gifts. Have fun shopping!
SMITH MOUNTAIN LAKE SAILING SCHOOL
"THE PERFECT CHRISTMAS GIFT"  –  NOVICE SAILING LESSON FOR TWO    –   $250
This five-hour course provides a basic understanding of the principles of sailing, navigation, steering, and sail trim.  Students learn to rig the boat and experience hands-on sailing on the J/24 sloop "Rascal". For more information call (540) 719-0009.
Premier Limousine Service is now booking Christmas Light Tours. This is a great opportunity to gather all family members together for a memorable evening. Prices start at $220.00 for 2 hours. Give us a call today to start your family tradition. Gift Certificates are available. (434) 385-8400.

Tickets to Opera Roanoke's spring season!  Shakespeare texts in a song recital on March 29, a Gala Fantasy Concert on April 11, featuring international stars and the Roanoke Symphony, and a concert performance of Verdi's Otello on May 1 & 3 – all for less than $100.  Call 540-982-2742.
Edible Vibe Cafe is Located at 315 Franklin Street in Historic Downtown Rocky Mount.  Your Local Stop for Unique Stocking Stuffers, Gift Baskets, Gift Certificates & Great Food!  Live Local Music (no cover) on Thursday & Friday Nights, Saturday Morning Breakfast Club Features,  Wifi Hotspot…Come Relax with us!
Give the gift of health this season to you and your loved ones with a membership to the Smith Mountain Lake YMCA. Membership provides access to activities at both locations including the Franklin County Family YMCA.  We have tennis, racquetball, basketball, swimming, yoga, and massage.  Gift certificates are available.  Happy Holidays from the Smith Mountain Lake YMCA!
Virginia Dance Academy Presents" How the Grinch Stole Christmas. Come and see everyone's favorite Christmas movie come to life in front of your eyes.  Come visit with Santa and keepsake photos will be available. Call for ticket info. December 20th, 7:00 p.m. at Staunton River High School. 721-0777
The SML Discovery Shop is ready for the holiday season with lots of wonderful items from the High Point Furniture Market.  Generous vendors have donated beautiful furniture and home decor pieces.  Come in to shop for home and gifts of the season.  Lots of holiday decor items are on hand as well.  We look forward to seeing you.
Give the gift of travel! Purchase a 7-night resort vacation eCertificate for only $379.  The eCertificate is valid for a stay at your choice of thousands of Group RCI-affiliated properties worldwide.  Each recipient has 12 months to select a location and redeem the eCertificate.  Check out www.TimeTravelBiz.com online anytime!

G & S Designs"Dragonfly Dazzle" designs and makes one-of-a-kind custom quilted jackets, purses, totes, duffel bags, wall hangings, banners & flags.  You dream it, we'll make it! Visit our website www.gandsdesigns.com or call Carol or Stephanie at 541.314.4288.  Great inventory of custom gifts for Christmas.
Tired of shopping for useless gifts for people who already have everything? Want to give a gift that will make a difference? Contact the Bedford Community Health Foundation about its Christmas Campaign featuring a beautiful numbered print of Bedford's Wharton Garden, signed by the artist, Revelle Hamilton. 540.586.5292. mwc@healthybedford.orgg.
Give the gift of peace and safety. Southern State Electric is offering a complete whole house electrical fire and safety inspection for December for only $49.00, regularly $197.00. When was the last time you had your panel inspected, or your GFCI inspected? Call us today: 540-721-4348