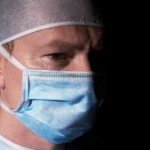 When you have a minor emergency at Smith Mountain Lake, where do you turn? We never expect the unexpected, but we should always know what to do when the need arises.
I remember when my nephew was little and got a leather tack stuck up his nose. Kids can amaze you with the trouble they can create in only seconds. There was also my friend Ken, who went out to feed the cows, had to run from an aggressive bull and broke his toe jumping over the fence.
Then there is the sudden illness, where everyone in the house seems to be throwing up. When you're sick or injured, it often feels urgent.  At times like that perhaps the best place to get a check-up is an urgent care facility.  Carilion Urgent Care in the Westlake Towne Center is open Monday – Friday, 1 – 8 p.m., Weekends, 10 a.m. – 5 p.m., Holidays, 10 a.m. – 2 p.m. For more information, call 540-719-1815, or visit https://www.carilionclinic.org/locations/carilion-clinic-family-internal-medicine-westlake.