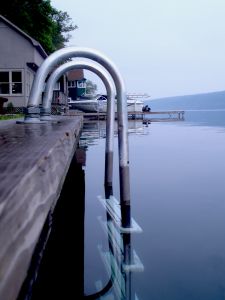 Many of us at Smith Mountain Lake have planned or are now planning our yearly vacation, so we can put in our requests for time off ahead of the rush. But have you considered staying around the lake this year for your vacation? There are some wonderful rental cottages and homes nearby and with gas prices the way they are you could save a good bit of money on gas or plane tickets. You could also share the expense of renting a large place on the lake with family or friends and enjoy a vacation together.
If you don't like the idea of being near home for your vacation then you might want to share the possibility of rental with family members for reunions or as an option for their summer vacation. There is a great site for finding vacation home rentals called Home Away From Home. It shows some 66 rental homes on Smith Mountain Lake and their prices per week and so forth.
Whatever your choice, keep in mind that there are some fabulous vacation rentals right here at home.
Free Download
The Definitive Guide To Smith Mountain Lake Real Estate
Everything you need to know about buying or selling property at Smith Mountain Lake.