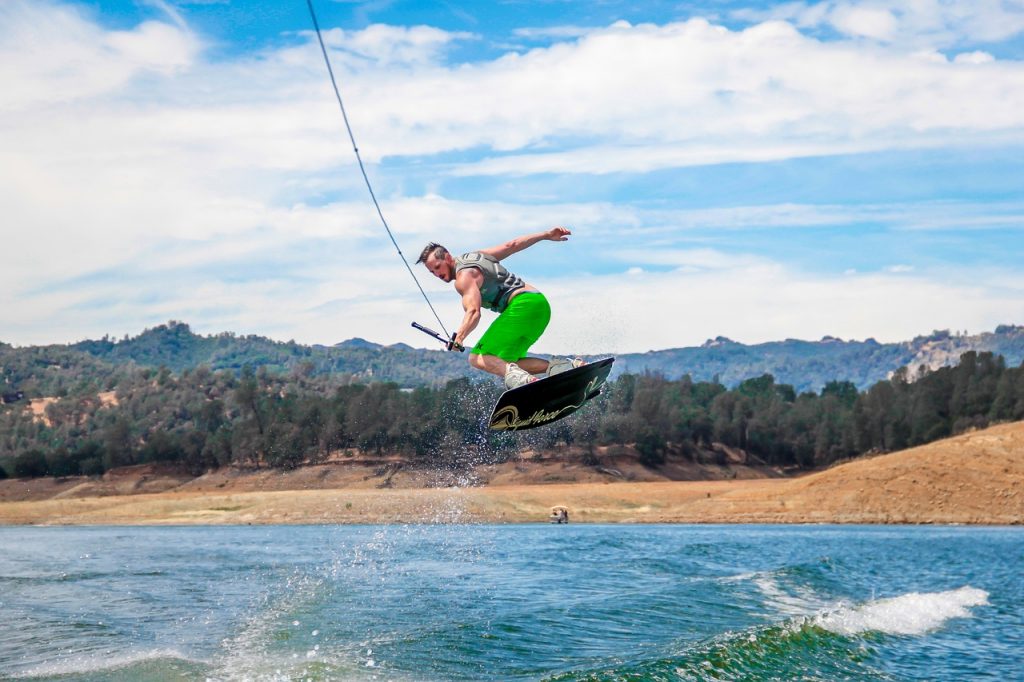 Wakeboarding is still a relatively new water sport which does not require the waves or incoming tide like surfboarding does. A wakeboard is a short, very broad type of waterski with boots, ridden in the same manner as a surfboard.
A wakeboard is towed by a motorboat of some kind, and thus makes it's own little waves, or wakes. The rider, standing on their board, is towed behind a motorboat across its wake and especially up off the crest in order to perform aerial maneuvers. A hallmark of wakeboarding is the attempted performance of midair tricks. 
Many of the marinas and sports shops around Smith Mountain Lake sell or rent the wakeboards and other equipment needed for this watersport. If it sounds like fun you can watch a boat-load of videos on the sport on YouTube. Then jump in with both feet by going on down to your local marina and taking the plunge!