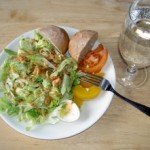 As always there is much activity at Smith Mountain Lake. The big question is which of the many interesting goings on do I have time to participate in. Open houses and ribbon cutting promise good food and education on new businesses I may need to utilize in the future. Dinner at a quality restaurant and art therapy retreats sound relaxing……..choices, choices.
FREE Children's Winter Reading Program encourages reading skills for ages 1-5. Participants receive a reading and activity log, stickers and a certificate of participation. Activity will be held at Moneta/Smith Mountain Lake Library. For more info. about dates and times call (540) 425-7004 or visit www.bplsonline.org.
Equine Therapy Center – Human Red Light Therapy
Date:January 16th and January 17th
http://www.equinetherapeutic.com
On Jan. 16th at 6:30pm you can enjoy an evening of wonderful cuisine and featured wine selections at the Taste of Spain Wine Dinner at Benjamin's at the Pointe Restaurant. Discounted rates on overnight accommodations available, so please call (540) 297-4900 for pricing and details.
Smith Mountain Lake Pilots Club will meet Jan. 21 at 6:45 p.m.  at the Moneta Community Room. John Snidow will talk about the new air museum. For more info. call 540-296-0955 or 540-297-5511.
Carriage Hill Retirement Assisted Living & Memory Care in Bedford – Ribbon Cutting and Open House – January 22 from 1:30 – 3:30pm in celebration of the newly renovated Facility and expansion of our Memory Care Unit. Refreshments will be served.
Guest speakers include:Cindy BonDurant with the Alzheimer's Association and Bedford City Mayor, Skip Tharp.
A creative-artistic workshop at the Nest on "Design Outside Life's lines" for the accomplished, the novice, and the curious…all those who have experienced the art-of-living! January 23rd and January 24th. For more info. visit
http://www.lifeskillsforexcellence.com
.
"T. J's Sporting Goods" in Moneta will be having a Grand Opening and Ribbon cutting on Wednesday, Jan. 27, 11:30am-1pm. Delicious food and beverage will be provided.
Contact Jim Shauberger with questions at 540-721-1203.