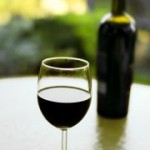 Every year SML hosts their Annual Wine Festival featuring wineries from all over the state. The 2009 Smith Mountain Lake Wine Festival is already in high gear for its 21st-anniversary celebration coming Sept. 26th and 27th. Besides the planning committee getting tons of work done to be ready for another spectacular event, they are also now selling discounted tickets if you buy them in advance.
If you would like to sample the many delightful wines you would want a Taster ticket. These are $18 and designated driver tickets are $12 (for those of us who are willing to forgo tasting and make sure our friends get home safe). At the gate, they will be $22 and $15 each.
All tickets are good for either day of the festival, helping to make the event affordable for everyone. Advance discount tickets are in effect until September 23 at 5 pm. These advance tickets will be available at the Smith Mountain Lake Visitor Center Front Desk and at
http://www.visitsmithmountainlake.com/
The Chamber will be using PayPal for internet sales transactions. For more info. you can call them at 540-721-1203.
Free Download
The Definitive Guide To Smith Mountain Lake Real Estate
Everything you need to know about buying or selling property at Smith Mountain Lake.