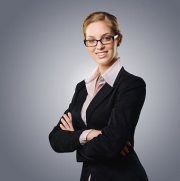 Many of our bright professionals at Smith Mountain Lake had talents that someone in their lives were smart enough to start nurturing and developing at a young age. Far too many young people today have no idea how to broaden their horizons and no one who really takes an interest in helping them find direction.
The Smith Mountain Lake Regional Chamber of Commerce has some members that understand that need and have worked to provide a resource for young people in the work force that need guidance. Young Professionals of Smith Mountain Lake (YPSML) is the recently formed organization that was born of the Chamber's vision to help young people find their niche.
YPSML is dedicated to the cultivation of talented young professionals. The group's mission is to build leadership, public speaking, and networking skills among its members. It is their hope to attract and retain talented, educated and ambitious young professionals in the lake and surrounding communities.
YPSML plans and hosts a variety of networking opportunities and events that are open to all young professionals who are in the early stages of their careers. Members will also be looking for opportunities to get active in the community. If you would like to find out more, you can visit http://www.visitsmithmountainlake.com/ or call 800-676-8203.