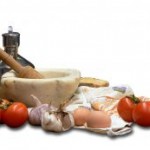 Did you know you can get high-quality vitamins and herbs right here at Smith Mountain Lake? I know many people who order online or travel to Roanoke and don't realize that Vitazen, an alternative medicine store is just down the road.
Vitazen is at The Westlake Towne Center! With over 4,500 different items in stock, they try to provide what you need. If it's not in stock ask them if they can order it for you. Customer service is important to the folks at Vitazen. Everyone is different and they will work with you to achieve your health & wellness goals. No matter what it is, you can find something to improve your health that fits your budget.
VitaZen has moved to 12787 Booker T Washington Hwy Suite 103 (between Grand Home Furnishings and BB&T) at Westlake in Hardy. They can be reached at 540-721-9365 or www.VitaZen.net.
Store hours are: Monday- Thursday: 10:00 am- 7:00 pm
Friday- Saturday: 10:00-6:00 pm
Closed on Sundays