There's nothing quite like the therapeutic ritual of lounging at the water's edge with a glass of wine or a cold brew, and the experience only gets better with small batch, handcrafted libations. Fortunately for beer and wine enthusiasts, Smith Mountain Lake is surrounded by several top-notch breweries and vineyards, some close by and all within driving distance.
So go ahead and take a trip to one of these fine establishments for a tasting. We've included an interactive map at the end of the post to guide your way.
Note: Sunken City is not listed on GPS or Google Maps. However, if you enter "Westlake Towne Center, Hardy, VA" into your map service or GPS, it will take you within sight of the brewery.
Parkway Brewery
Hidden in northern end of Roanoke, Virginia's suburb of Salem, Parkway Brewing Company is the region's newest brewery. Having opened in early 2013, Parkway has experienced notable success, both in the local community and across state lines. Currently, Parkway offers a crisp west coast-styled IPA, blonde ale, kolsch, and porter.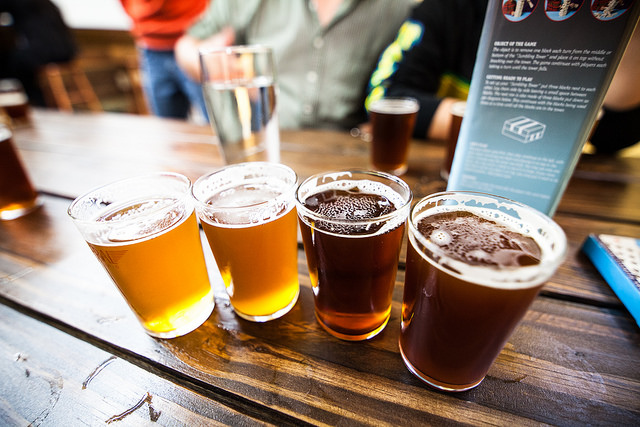 Photo via Flickr
Anyone is welcome to stop in at the Parkway brewery during tasting hours (set seasonally). During tasting hours, visitors can enjoy Parkway brews on-site or fill up a growler to take home. Go enjoy a fresh pint along with live music and local food truck eats on one of Parkway's open house get-togethers, usually scheduled for Thursday, Friday, or Saturday; see the Parkway Facebook page for details.
Sunken City Brewery
Just a short drive from the water, Sunken City Brewery artfully produces three varieties of microbrew craft beer – the Red Clay IPA, Smith Mountain Lake Dam Lager, and Sunken City Brown Porter. During the fall and winter months, they also produce two rich seasonal brews, a winter ale and harvest lager.
After operating for just under a year, Sunken City has earned a place in the hearts of Smith Mountain Lake beer enthusiasts and casual sippers alike. Visitors are welcome at the brewery tap room, where limited run brews and snacks are served. Hours are available at http://sunkencitybeer.com/.
Valhalla Vineyard
Valhalla Vineyard has been producing award-winning wines for discerning palates in the Roanoke Valley for nearly 15 years. For the cost of a tour, vineyard visitors can sample five wines of their choice, get a glimpse of the Valhalla aging process in an authentic cave storage space, and enjoy the beautiful scenery of the vineyard.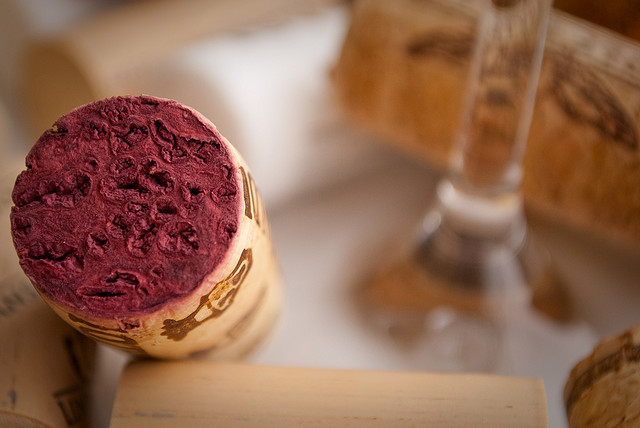 Photo by Derek Gavey
Tours and tastings are by appointment only, so plan ahead if you're interested in stopping by. Learn more by visiting Valhalla on the web at http://www.valhallawines.com/index.htm.
Hickory Hill Vineyard
Undoubtably the vineyard with the strongest roots in Smith Mountain Lake, Hickory Hill has been crafting wine in the area for over 30 years. Taking pride in their local heritage, Hickory Hill's proprietors are dedicated to growing, processing, and aging all of their wine within Moneta county borders.
The Hickory Hill tasting room is open Wednesday-Sunday between April and October. During the rest of the year, tastings are held on Saturdays only. For detailed information on Hickory Hill wines and business hours, visit them online at http://www.smlwine.com/.

Free Download
The Definitive Guide To Smith Mountain Lake Real Estate
Everything you need to know about buying or selling property at Smith Mountain Lake.