In response to our popular post, Lakeside Dining: 5 of Smith Mountain Lake's Best Restaurants, we've rounded up five more restaurants that we believe to be must-eats for SML diners. However, this time we eschewed personal favorites and gone to the community instead to ask what's best. You'll find all restaurant descriptions accompanied by first-hand reviews and personal accounts of local diners.
After you've got the rundown on these five local favorites, make use of the interactive map at the end of the post to plan your next visit.
Jake's Place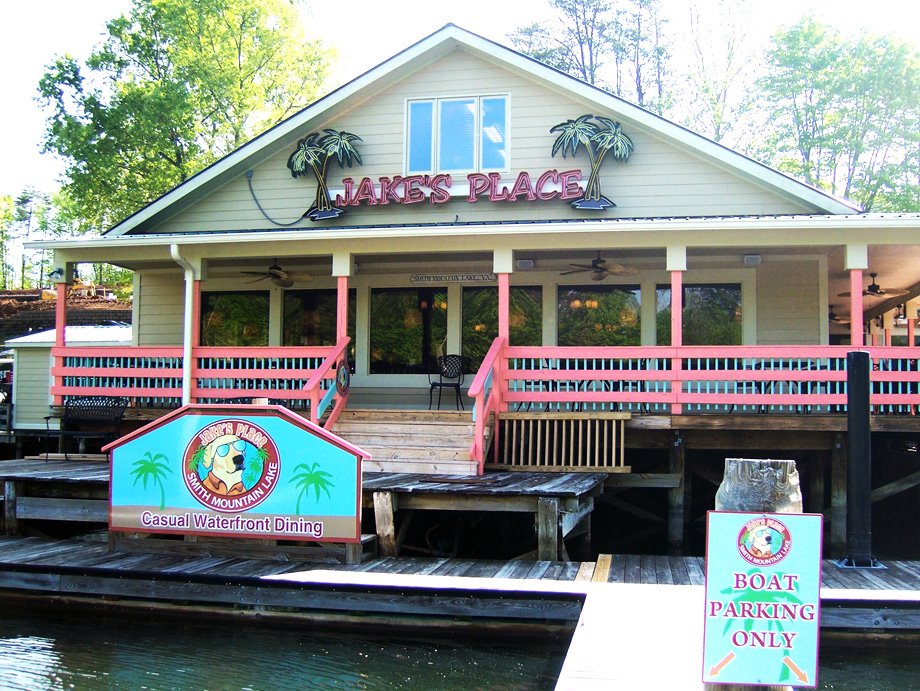 Photo via Jake's Place
The first restaurant on the list is owned and operated by the same folks associated with the Blackwater Cafe, which we mentioned in our last post. Jake's Place offers fabulous waterfront dining with a casual yet high quality menu and atmosphere.
"Jakes place is an absolute favorite for our family. I am an onion ring connoisseur and I don't think I have had any better than Jakes Place. Service is always exceptional, and the staff makes sure you are taken care of well," says local diner Teresa Sirois.
Check out the full Jake's Place menu and learn more by clicking here.
Mango's Bar & Grill
Another waterfront option, Mango's Bar & Grill is most known for its expansive outdoor seating and frequent live music and events. Standard bar and grill fare cooked to perfection paired with an enormous drink menu make this spot one that's hard to wear out.

Have a look at the entire Mango's menu and see a schedule of upcoming events by clicking here.
Old Oak Cafe
You don't have to look any further than the Old Oak Cafe website to find out what they're all about: "Our traditional fare is designed to make you a regular – good food, served in generous portions, and priced so you can afford to make a habit of eating with us," it says. If that sounds too good to be true, rest assured knowing that Old Oak Cafe definitely lives up to those promises.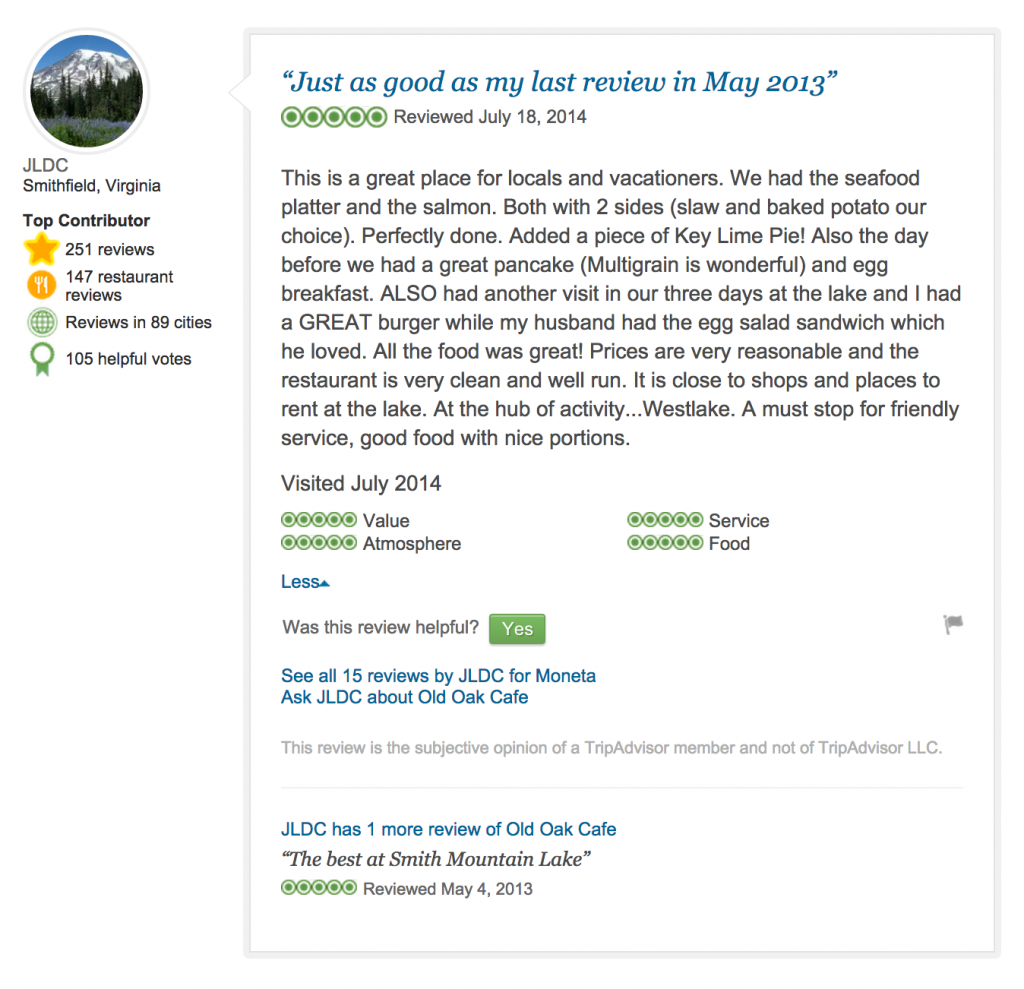 Tuscan Tavern
There's a special spot in everyone's heart (and stomach) for authentic Italian cuisine. Unfortunately, it's not always easy to find great Italian food. Sometimes it's a challenge to find something that can even beat out the preformed chicken parmesan and frozen veal saltimboca at Olive Garden.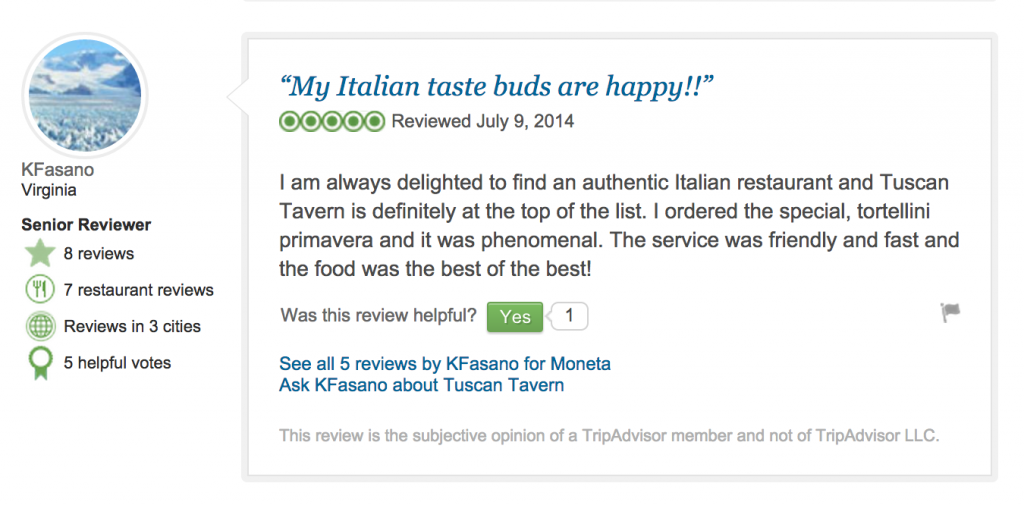 Thankfully for Smith Mountain Lakers, the Tuscan Tavern serves up some of the best Italian cuisine around. Italian lovers take note: this should without a doubt be your next stop in SML.
Waller's
Waller's is a cherished local eatery that has served the Smith Mountain Lake community for many years. For seafood, as well as a variety of other entrees, Waller's knocks it out of the park every time. The menu is pretty big, but chances are you'll like whatever you end up picking.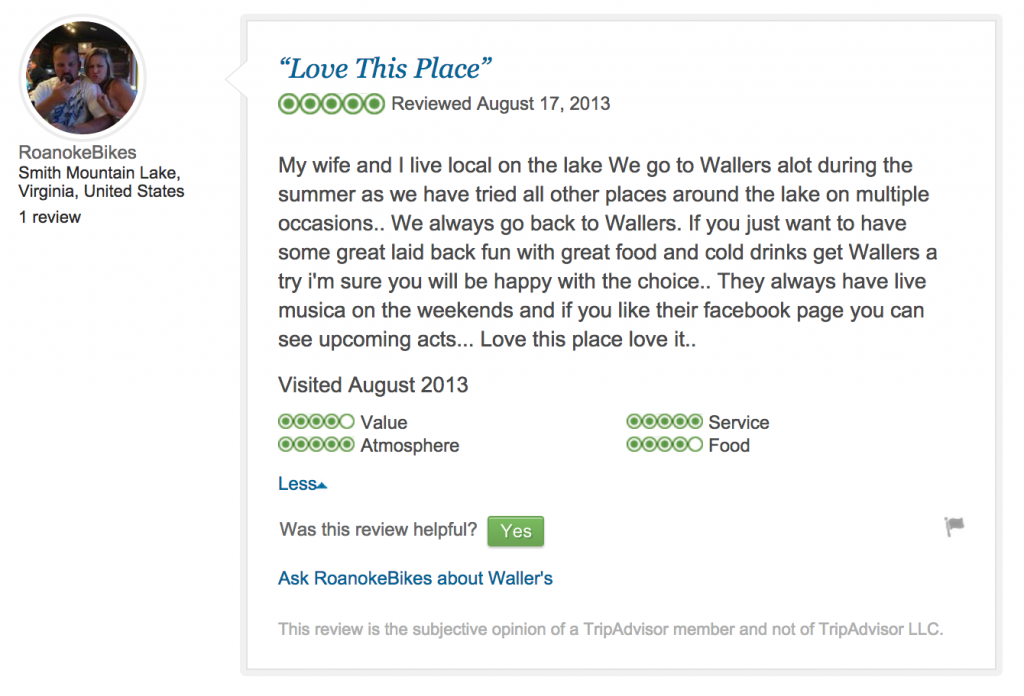 Did we miss your favorite spot? If so, get in touch with us via email or on Facebook and let us know your recommendations!